:U | February 25, 2015
I drew this in response to a comment on the previous page, but I like it enough to want to stick it in here too!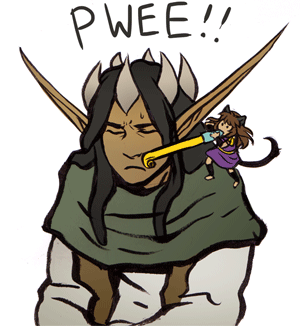 Also my birthday is in one week aaaAAAA
edit oh yeah also, new vote incentive! someone called for a hairtie for bethan and I drew that too.
~Varethane