FLASHBACKCKKK | June 26, 2015
HERE WE GO!!
I drew up this map in response to a comment on the previous page, and I feel like it's useful enough that I wanna drop it here!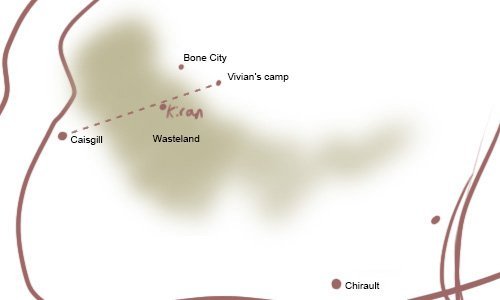 This is where this scene takes place, is at that blurry red dot between Caisgill and Viv's camp.
~Varethane